Thank you for considering to host or help with a CEIS fundraiser.
CEIS coordinates the fundraisers below each term, but you are certainly welcome to create or rearrange any fundraiser to work best for your group, church or organisation.
Contact us if you would like to help or to discuss your amazing fundraising idea!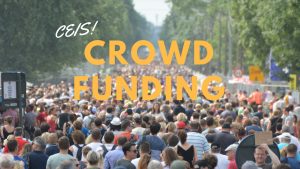 A general crowd-funding campaign to boost funds for the beginning of the year. Donate now.
Can be linked to Schools Ministry Sunday, Lent or Easter. Share via the CEIS Facebook page.
Schools Ministry Sunday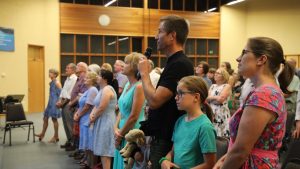 Churches nominate a Sunday at the start of the school year to celebrate Schools Ministry Sunday (SMS).
A time of prayer is held for schools, students, CEIS and other school ministries.
Funds for CEIS can be collected on the day or made through  the Term 1 crowd-funding campaign.
Ready-to-go resources include: power point prayer, spoken prayer, worship ideas, church bulletin, CEIS presentation.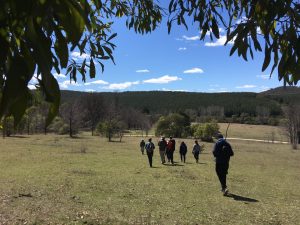 Various options for individuals and churches towards the end of the financial year (EOFY), including your own event or idea:
Hosting an event information page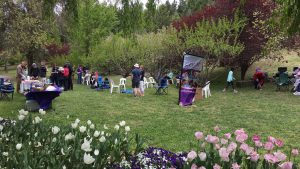 A Spring fundraiser incorporating a scrumptious lunch in a gorgeous garden setting; usually takes place at the very beginning of Term 4 so tickets are on sale through Term 3.
Organise for your church, family and friends to participate.  Easy to share via the CEIS Facebook page.
NB: Tulipomania was not held in 2019 due to school holiday timing.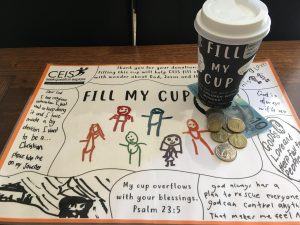 Simply placing loose change into the specially designed 'Fill My Cup' at morning tea during the weeks of Advent (or any other time or place that suits your church, members or organisation).